Others
(Steel / Apparel / Construction Materials)
From raw materials such as steel to textile materials and apparel, we support our daily life and environment through logistics
We have experience in handling a variety of commercial materials such as "steel", "construction materials", and "apparel".
Our life and the future of the earth. Reduction of environmental impact and realization of a zero-carbon society. The future of logistics that we are aiming for is yet to come.
Ensuring a prosperous and healthy life, and preserving a beautiful planet Earth that we can be proud of for the next generation. ITOCHU LOGISTICS is always focused on how we can contribute through logistics.

Speedy document management operation using a document management system and in-house delivery service
As the volume of information grows, the number of documents that must be stored increases each year, requiring more efficient and thorough document management than ever before, including increased storage space and management costs, as well as the risk of information leaks.
In addition to paper-based documents, we have introduced a document management system for electronic data storage, such as electronic contracts, and to improve the security of storage space. This system enables us to collect and deliver documents, inventory status, and dispose of them centrally on a single computer to improve customer satisfaction.
In addition, we have a warehouse in the central Tokyo (23 wards district) and use in-house delivery services to ensure prompt (same-day delivery within metropolitan Tokyo) and safe document delivery.
Extensive experience in transporting containerships of various steel types, also handling urgent air transportation
We are engaged in container ship transportation of various steel products. We handle cargoes with transportation restrictions, such as coils and long pipes, based on our long-accumulated transportation experience and knowledge. We offer the highest quality transportation while taking on the challenge of being the most cost effective.
=What we offer=
We provide (end-to-end) Multimodal transportation services from the customer-nominated point of loading to the destination country (DOOR).
Domestic land transportation, vanning (loading into containers), export customs clearance, ocean transportation, import customs clearance, storage, devanning (unloading from containers), and land transportation in the destination country
We can of course handle partial arrangements of the above. Since we have been transporting semiconductors by air, we also have a long history of emergency air transportation of steel products. We can promptly respond to large single heavy coils, etc., with emphasis on safety management and cost effectiveness.
=What we handle=
Tin Coil & Sheet、HRC (Hot Rolled Coil)、CRC (Cold Rolled Coil), Semi-finished steel ( Billet & Slab), Plate, Wire Rod,
Round Bar, Line Pipe, Tube ( OCTG ), Automotive Steel products, Electrical Steel Sheet in Coil, Specialty Steel, Rail, Structural Steel, non-prime steel, etc
Break Bulk Vessel Transportation
We offer custom-made solutions for the safe operation of break bulk vessel transportation, utilizing our knowledge in ship chartering
There will always be something to worry about: cost, on-time arrival of the shipping vessel, problem-free loading methods, safe transportation methods, and more.
We have recently started providing transportation services for break bulk vessels. Based on our expertise in the steel products and ship chartering business, we have established a system that can cover both adjacent and remote routes by utilizing Dry bulk vessels*1 and multi-purpose vessels.
Based on the realization of safe operation, we offer reasonable freight rates promptly and make custom-made proposals to ensure your successful business.
*1 "Dry bulk carrier" A vessel that transports a variety of resources such as iron ore, coal, grain, salt, aluminum ingot, and copper ore as they are, without being packed. The term is used to distinguish it from tankers that transport oil, LNG, and other liquids.
Multimodal transportation of semiconductor manufacturing equipment to the U.S.
Multimodal transportation of semiconductor manufacturing equipment, which is sensitive to vibration and requires temperature and humidity control
We have provided (end-to-end) multimodal transportation of semiconductor manufacturing equipment to the United States.
The product was a "Stepper (exposure device)*1 ," which is considered to be one of the most difficult to be transported among semiconductor manufacturing equipment. The equipment is sensitive to vibration and requires temperature and humidity control.
To manage the transportation, we witnessed the shipment at Narita Airport, transported the equipment by air from Narita to Los Angeles Airport, then delivered it to the U.S. destination where we witnessed the unpacking. At each handover point, Japanese staff members attended and confirmed that there was no abnormality in the cargo according to the established checklist.
We provided high quality and reliable transportation in a timely manner to our customer.
*1 Ultra-high-precision circuit exposure systems for manufacturing highly integrated semiconductor components such as CPUs, GPUs, and SoCs, which are used in a wide range of applications from servers and PCs to smartphones. The width of the most advanced circuits is extremely fine, at several nanometers, and the steppers that play a central role in the manufacturing of these circuits are exceedingly expensive, costing several billions of yen. One of the most complex and precise devices currently manufactured on earth
IC Tag (RFID) Reading Management Service
Efficient management of corporate customers' reusable uniforms with IC tags
We have seven tunnel gates dedicated to reading IC tags, and undertake the logistics management of reusable uniforms for corporate customers.
The tags are read when uniforms are being received/discharged from, and returned to the warehouse, or when they are being reused. Each uniform is linked to its individual number, including the employee's name, organization, distribution date, and size, to ensure traceability throughout the uniform lending period. In addition, by managing uniforms with tags, it prevents them from being lost such as sold at online auctions, thus strengthening the security of users' uniform management.
Automatically identifying the type and quantity of items simply by passing through the tunnel gate prevents operational errors and provides logistics services with a high degree of accuracy.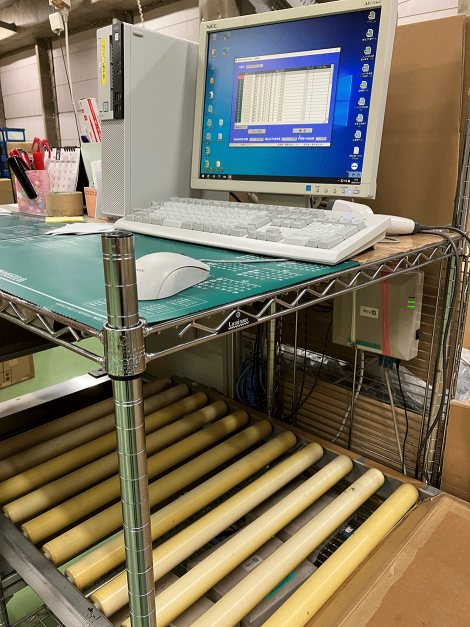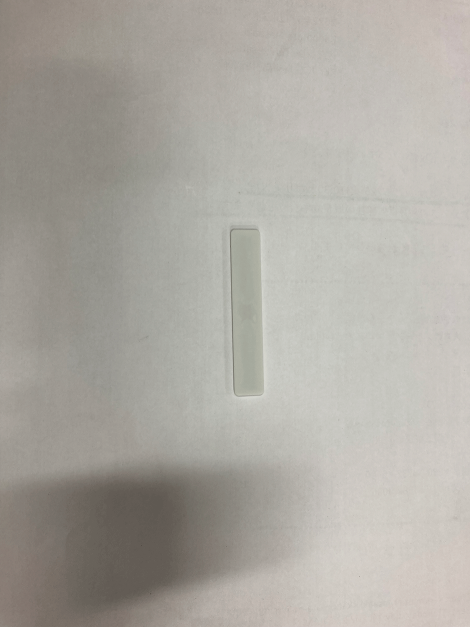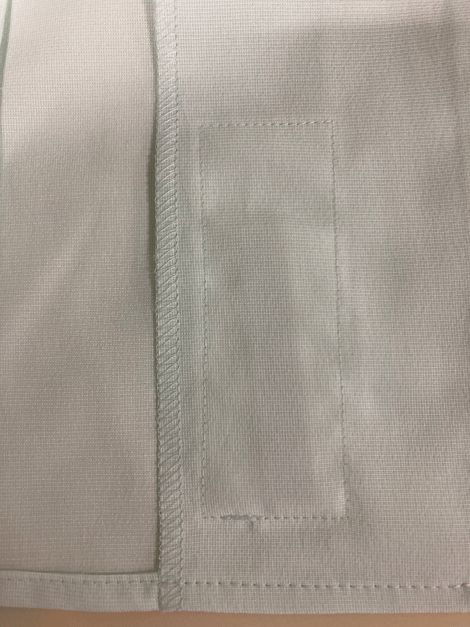 Taking on the challenge of business that goes beyond logistics on the global stage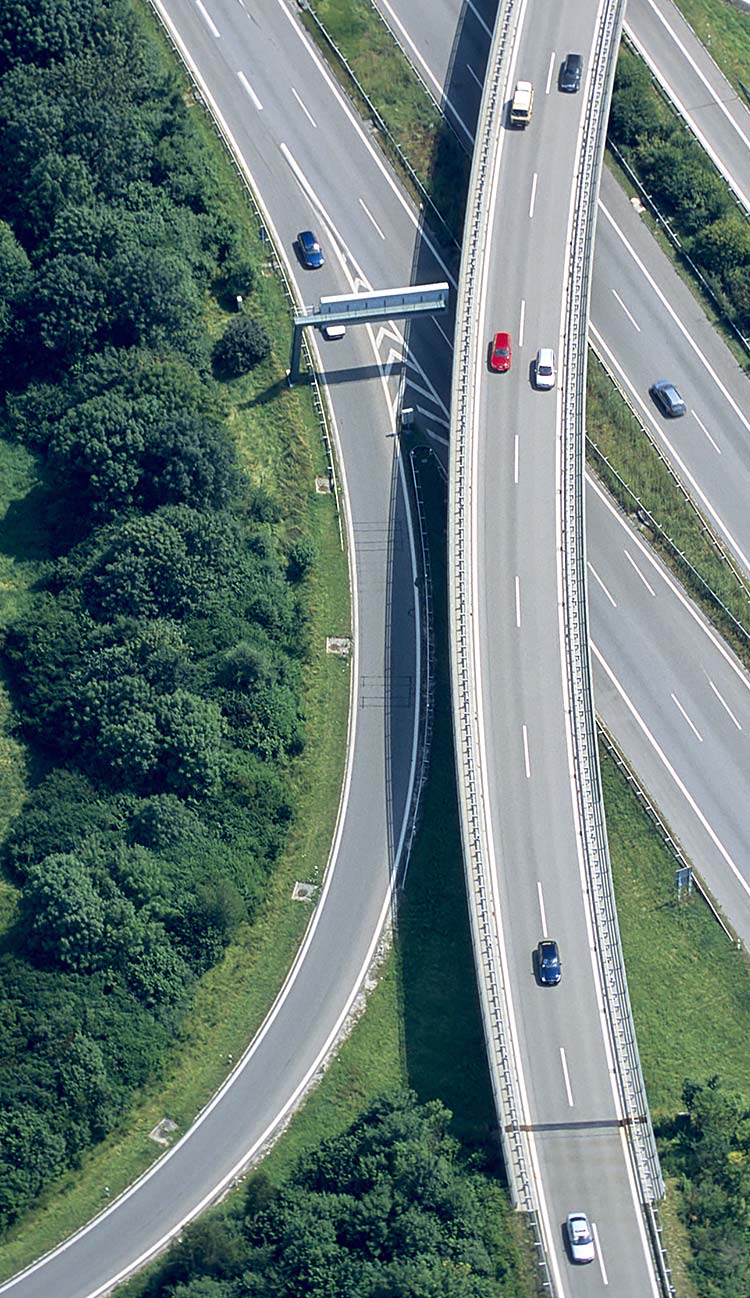 Taking on the challenge of business that goes beyond logistics on the global stage
Domestic & Overseas bases
Domestic bases
Overseas bases