Pharmaceutical Industry
Over 20 years of experience. Quality control compliant with GDP guidelines
The ITOCHU LOGISTICS Group has been involved in pharmaceutical logistics for more than two decades.
We provide a wide range of services, including the operation of a dedicated center for pharmaceuticals with the concept of collaboration, quality control compliant with GDP*1 guidelines, and the acquisition of business licenses such as "wholesale business" and "manufacturing business".
We also offer integrated international services by air freight forwarding, including export packaging.

*1 GDP (Good Distribution Practice) refers to the "Guidelines for the Proper Distribution of Pharmaceuticals" issued by the Ministry of Health, Labour and Welfare.
Tsukuba Pharmaceutical Distribution Center
Tsukuba Pharmaceutical Distribution Center - Preparing for Future Logistics by Complying with QMS Ministerial Ordinance
The Center opened in May 2022 as a BTS joint distribution center tailored to the needs of Client A. Within the center, we undertake manufacturing operations for distribution processing under the manufacturing business of Client A, and provide logistics services in compliance with the QMS Ministerial Ordinance*1. For another Client B, we acquired a pharmaceutical manufacturing business under ITOCHU LOGISTICS and perform manufacturing operations. The facility is fully equipped with refrigerators and freezers, as well as an emergency power generator (maximum 72-hour supply) that can be activated in the event of a power outage.
*1 The QMS Ministerial Ordinance is a ministerial ordinance related to "manufacturing control and quality control standards" that manufacturers and distributors are required to comply with, and is one of the standards for the approval and certification of medical devices and in vitro diagnostic products.
EC x Pharmaceutical Quality Logistics
Responding to approximately 10,000 pharmaceutical orders per day with quality
In the online shopping logistics of a pharmaceutical manufacturer that receives approximately 10,000 orders a day, an "automatic packaging and invoice attaching device" has been introduced as material handling*1 equipment to handle large volumes of goods with consistent quality. In addition, in order to respond to the nature of "EC x pharmaceutical quality logistics," we selected and designed the center to be used from scratch, including the entry/exit system, security cameras, insect/rodent control, and air conditioning facilities.
In this way, we support the construction of optimal logistics systems that meet the needs of our customers.
*1 Sometimes abbreviated as "mate-han" in Japanese. It refers to the handling involved in the movement of all raw materials, work in process, and finished goods within production and distribution bases. An initiative to minimize the effort of moving/transporting goods.
Cool box transportation packaged with a temperature logger
Dedicated temperature loggers for each cool box provide temperature fluctuation data during transportation
We offer pharmaceutical transportation services according to the cargo type and controlled temperature zone of the products. Since 2015, we have been offering a refrigerated pharmaceutical transportation service using refrigerant and vacuum-insulated boxes, and provide temperature fluctuation data for each transportation by packaging a dedicated temperature logger in each box.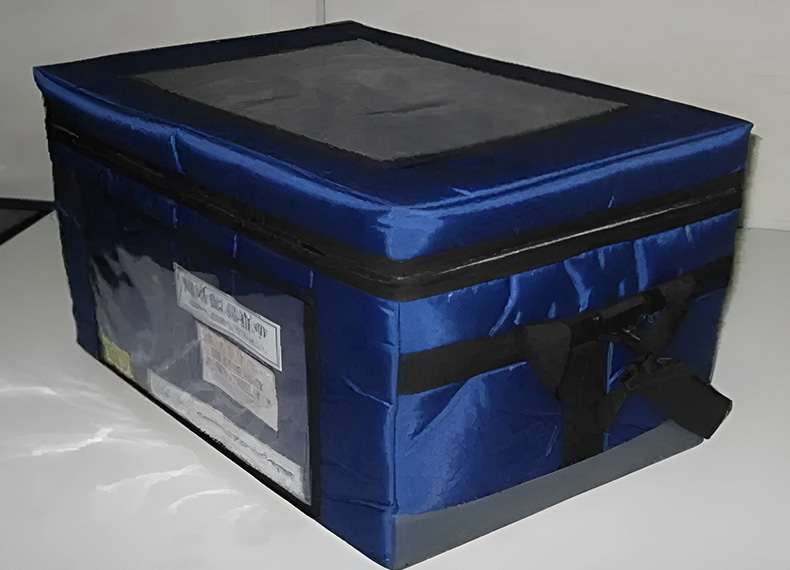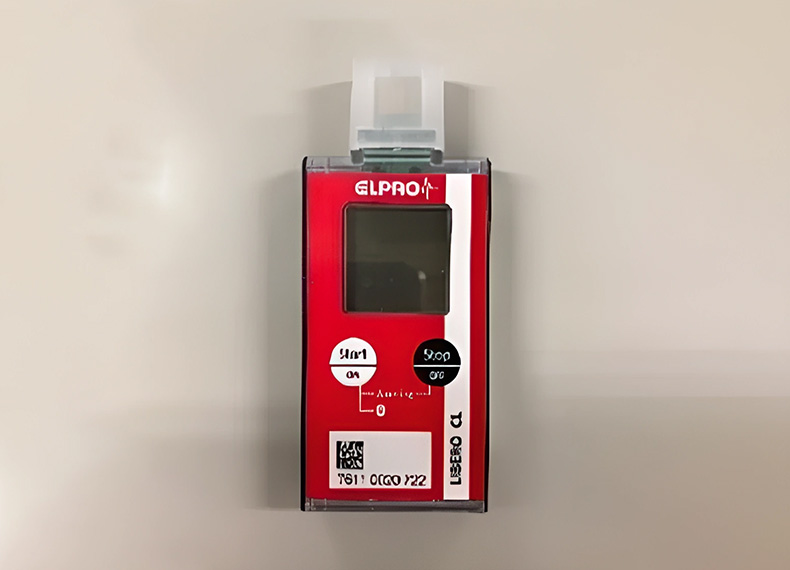 White Logistics Reduces Transportation Time by One Day
Realization of White Logistics by Establishment of Hokkaido Center
We established a new Hokkaido base for a customer who handles goods at two bases in the Eastern and Western regions of Japan. By delivering from the Hokkaido base, transport time has been reduced by one day compared to that from the Kanto region. As a result, the tight schedule of having the consignment company pick up the shipment received in the morning on the same day at noon, but we were able to change the schedule to pick it up the next day.
This has enabled us to contact the consignment company well in advance and to reduce long-distance transportation between bases, thereby realizing white logistics and contributing to our customers' BCP*1 measures.
*1 BCP (Business Continuity Plan) is a plan to minimize damage to business assets and enable the continuation or early recovery of core business operations in an emergency situation such as a natural disaster
Licensed for manufacturing and wholesale distribution
Not only for product storage, but also for distribution processing such as enclosing package inserts and attaching legal labels
Tsukuba Pharmaceutical Distribution Center is licensed as a manufacturer (in vitro diagnostics agents and medical devices). With the manufacturing license, the center can handle not only product storage, but also distribution processing operations such as assembling products into sets, enclosing package inserts, and affixing Japanese-language labels.
Pharmacists are on staff at the center to conduct product testing and determine whether products are ready to be shipped from the manufacturing facility, and work with manufacturers and distributors to shorten lead times until shipment.
The center is also licensed as a wholesaler, which reduces the hassle of preparing applications and dealing with the health authorities for shippers and allows for a speedy response.
Insulated/reagent transportation to China
Integrated logistics from domestic distribution center to import operations after arrival in China, storage, and delivery to medical institutions
We undertake integrated logistics for air transportation to China, from domestic logistics center operations to international air transportation, import operations and storage after arrival in China, and delivery to pharmacies, medical institutions, and pharmaceutical wholesalers.
The greatest advantage of using international (end-to-end) multimodal transportation for pharmaceuticals with a specified temperature is its intact forwarding which allows the cargo from the pharmaceutical warehouse in Japan to the airline's warehouse stay in the same vehicle, eliminating the need for unloading en route. This reduces the following risks
(1) Risk of temperature deviation due to exposure to outside temperature for more than a certain period of time
(2) Risk of damage during trans-shipment
Since our local subsidiary in China handles the cargo after arrival, post-arrival troubles can be avoided by handling complicated Chinese customs clearance in advance. We keep track of the location and condition of the cargo during transportation, and respond quickly to any unexpected events. Thus, we provide high quality pharmaceutical logistics services.
Operation of container depot dedicated to pharmaceuticals
Winner of the Safest Logistics Partner Award for depot operation of SKYCELL AG containers
As a partner company of pharmaceutical shipping containers for SKYCELL AG of Switzerland, we are undertaking container depot operations and transportation services in Japan. The containers are easy to handle, do not require temperature control by the shipper, and achieve high quality with a temperature deviation rate of less than 0.1%. Currently, we have two domestic bases (Wakayama and Tochigi prefectures) and cover shipments throughout Japan. Based on our extensive knowledge and experience as a partner company, we can propose the best transportation method for pharmaceutical products.
[Depot function]
Prompt and accurate response
Damage inspection
Container cleaning work
Temperature control operation
[Container Features]
Multiple temperature zones
(1) from 2 to 8 ℃
(2) from 15 to 25 ℃
(3) from 15 to -30 ℃
(4) from 60 to -80 ℃
Keeping temperature in HYBRID container (Passive type) without power supply
Easy to handle
High quality temperature retention capability (temperature deviation is less than 0.1%)
Validated by a third-party organization as a means of CO2 reduction transportation

Taking on the challenge of business that goes beyond logistics on the global stage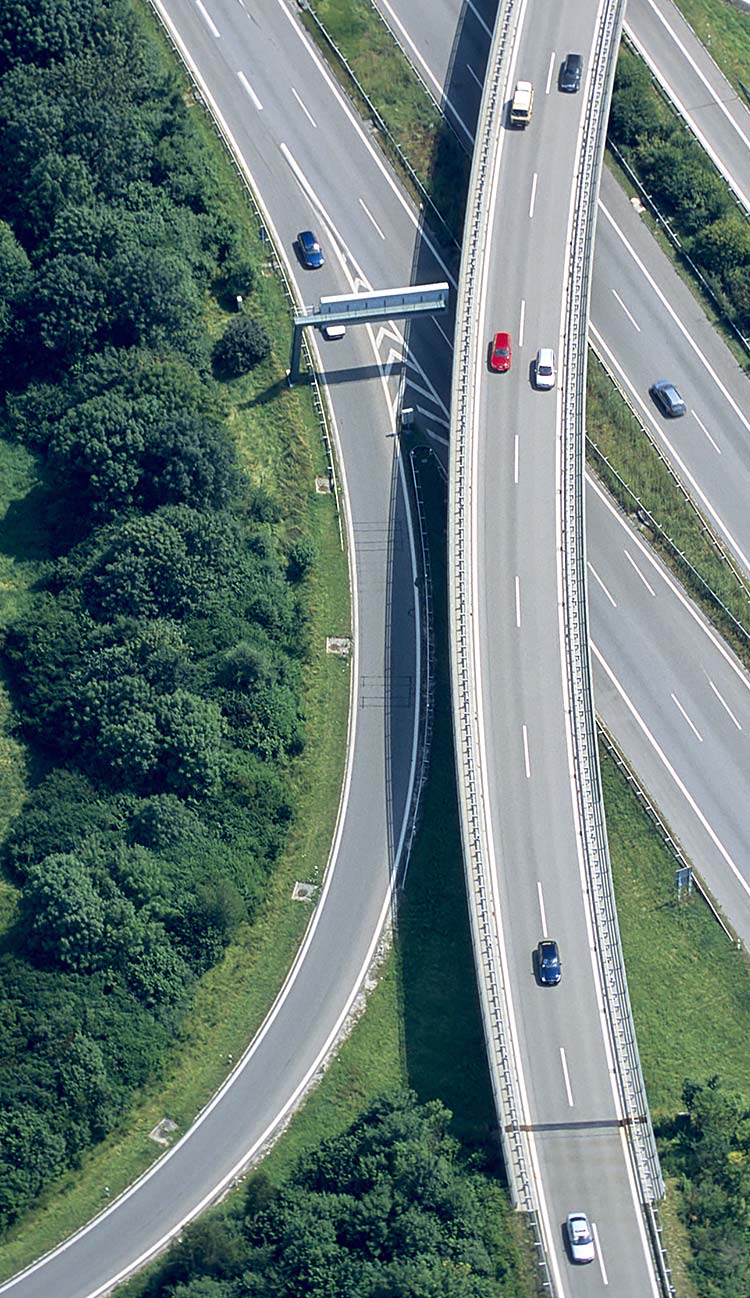 Taking on the challenge of business that goes beyond logistics on the global stage
Domestic & Overseas bases
Domestic bases
Overseas bases